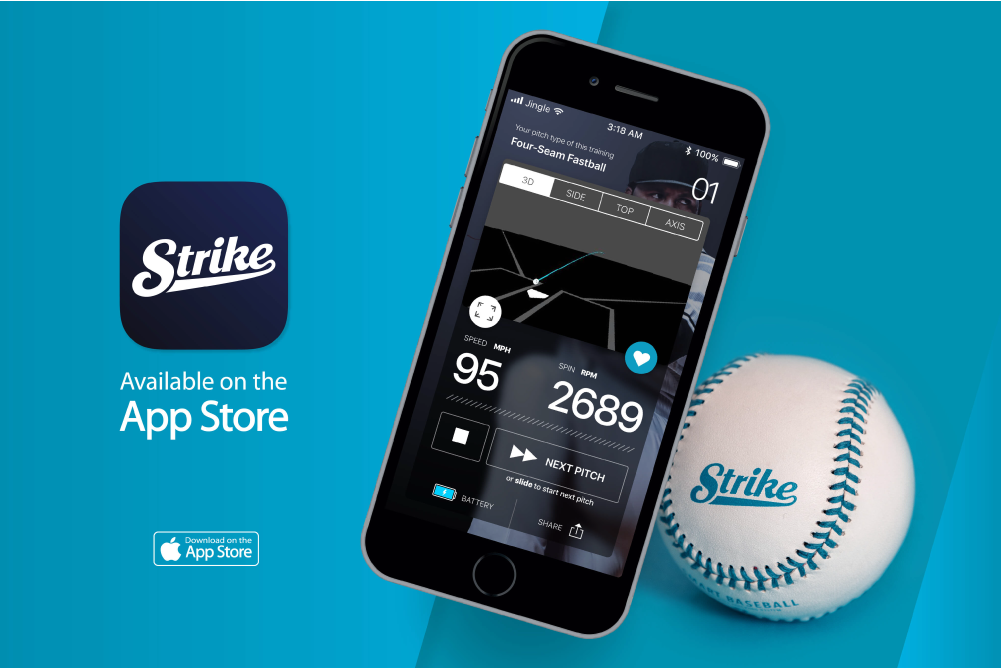 The STRIKE team is dedicated in the development and promotion of baseball science. We want to help the baseball community experience the amazing capabilities of sports science. STRIKE brings sports science closer to our life, and takes the pitching experience beyond our imagination.
The world first smart baseball APP is officially launched on Apple app store with the following link:
http://lnk.pics/4GS5P
And for Android download link:  http://bit.ly/2W9yIcq
You can also search "strike smart baseball". It supports iphone and Android OS mobile devices.